VR/AR/ Architectural Realtime Engine
VIRTUAL REALITY (VR) and AUGMENTED REALITY (AR)
You've heard something about AR/VR and would like to know more. For most people, it is still a quite abstract and exotic technology, often perceived as the science-fiction out of Hollywood movies. Animate holograms, interactive displays, and virtual 3D models. In fact, all these things do already exist.
VR – Virtual reality
Virtual reality, or VR, is the latest buzzword in the wonderful world of technology. The virtual reality is one created by computers that allows you to experience and interact with a 3D world that isn't real by putting on a head-mounted display and some form of input tracking. The display will typically be split between your eyes, creating a stereoscopic 3D effect with stereo sound, and together with the technology and the input tracking, it will create an immersive. Total immersion means that the sensory experience feels so real, that we forget it is a virtual-artificial environment and begin to interact with it as we would naturally in the real world. In a virtual reality environment, a completely synthetic world may or may not mimic the properties of a real-world environment. This means that the virtual reality environment may simulate an everyday setting (e.g. walking around the streets of London).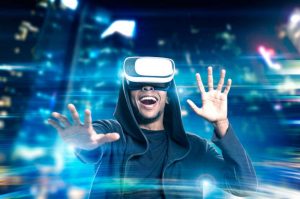 AR – Augmented Reality
Augmented reality (AR) is a type of interactive, reality-based display environment that takes the capabilities of computer generated display, sound, text and effects to enhance the user's real-world experience. Augmented reality combines real and computer-based scenes and images to deliver a unified but enhanced view of the world.
Augmented reality has many different implementation models and applications, but its primary objective is to provide a rich audiovisual experience. AR works by employing computerized simulation and techniques such as image and speech recognition, animation, head-mounted and hand-held devices and powered display environments to add a virtual display on top of real images and surroundings.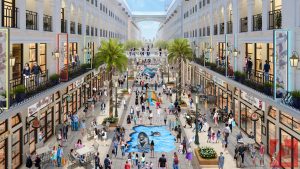 A2 Visualization has been involved in VR for over a decade servicing over 700 clients who have reacherd forward and touched the future. A2 is focus on "Turning Your Ideas Into Reality" by rendering real quality in real timr. Being able to interact live with your thoughts and your vision is not so futuristic. It's been going on and there is now a new wave of conciousness added to it. Complex scenes are created without shortcuts so that your experiences with 3D look and feel like your own actual experiences. Beside VR/AR, 360 Panorama virtual tours of properties prior and during the close of the sale are now expected. Going on vacation in your own living room is the new norm on the horizon. Making purchase decision are now much easier and proficient due to VR/AR/360 Panorama.
Although VR/AR/Architectural Real-time engines are in infancy, almost 250 companies are working to develop these product and services. The largest software and technology companies have  thousands of employees working in groups developing VR/AR/Architectual Real-time engine products and services. A2 Visualization dedicates a team of VR/AR/Architectual Real-time engine specialist to ensure that your project comes to life and extend a connected experience with your project, ideas and hopes.